Chunky Gal Stables is Western North Carolina's best horseback riding experience!
Located within driving distance of Franklin, Hayesville, Andrews, Murphy and Cashiers, NC and Hiawassee, Blairsville, and Young Harris, Georgia, Chunky Gal Stables has something for everyone to enjoy. At Chunky Gal Stables we offer trail riding, lessons, training, and boarding. We are open 7 days a week from 8:00am - 5:00pm. If you can't get your questions answered on here, feel free to give us a call at 828-389-4175 and we'll be more than happy to help you in any way we can.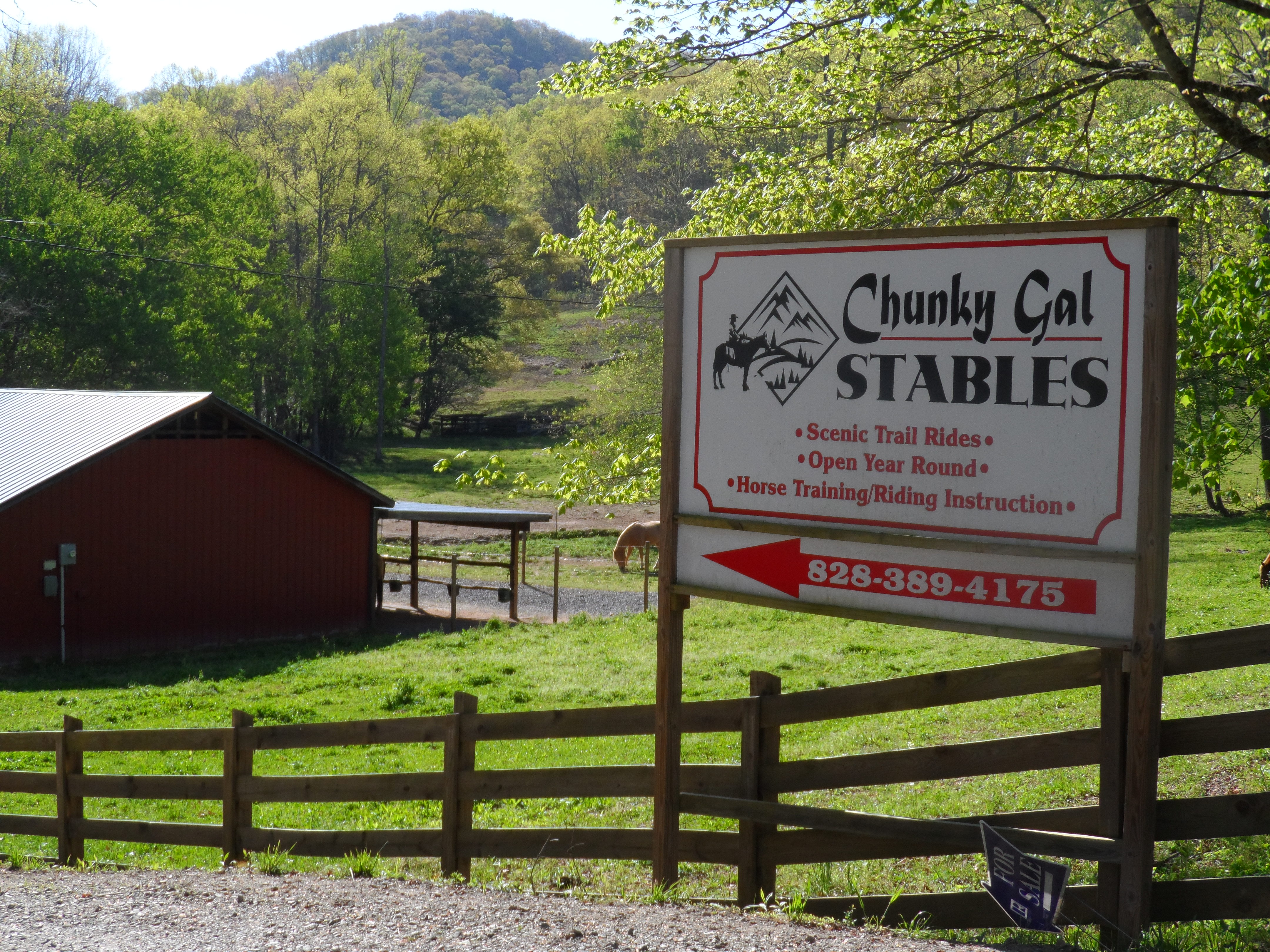 No, we aren't in the business of weight loss. The name Chunky Gal comes from the mountain range that we sit right at the base of, Chunky Gal Mountain. The mountains were named after an old Cherokee Indian story of a chief's daughter that did not want to be married off to who her father had selected and ran away into the mountains. Chunky Gal Mountain was the last place she was seen.
Featured Posts
Please excuse our mess! Our website is currently under construction. For information, please call the barn at 828-389-4175. Thank you!
Additional Homepage Content